Fabric media walls have become almost de rigueur at modern events and are a great way to get big format brand exposure for your event.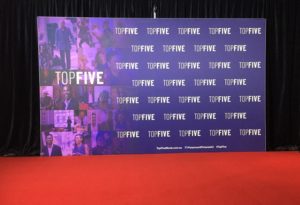 We arrange the fabric artwork print, assemble the aluminium frame onsite and install the print, and pack down after the event.
Our media walls start from 1 metre wide by 2.4 metre high, increasing by metre increments to a maximum of 20 metres x 2.4 metres high. We also offer a 3m high option.
Couple our Media walls with Carpets or Artificial turfs available on hire to ensure a stand out event.
If you are planning an event in Sydney or Melbourne, contact us on 03 9042 1800 for Melbourne & 02 8411 1234 for Sydney, to discuss your requirements.