At AU Carpet, we've been making wedding dreams come true for couples all across the Melbourne and Sydney area. We have many years of experience transforming venues into stunning destinations. AU Carpet can work with a variety of wedding themes and receptions of any size. Your perfect day matters to us, and we're committed to giving you dependable and reliable service. We'll happily transform your venue into a beautiful place with our wide range of high-quality, luxurious, and eye-catching products.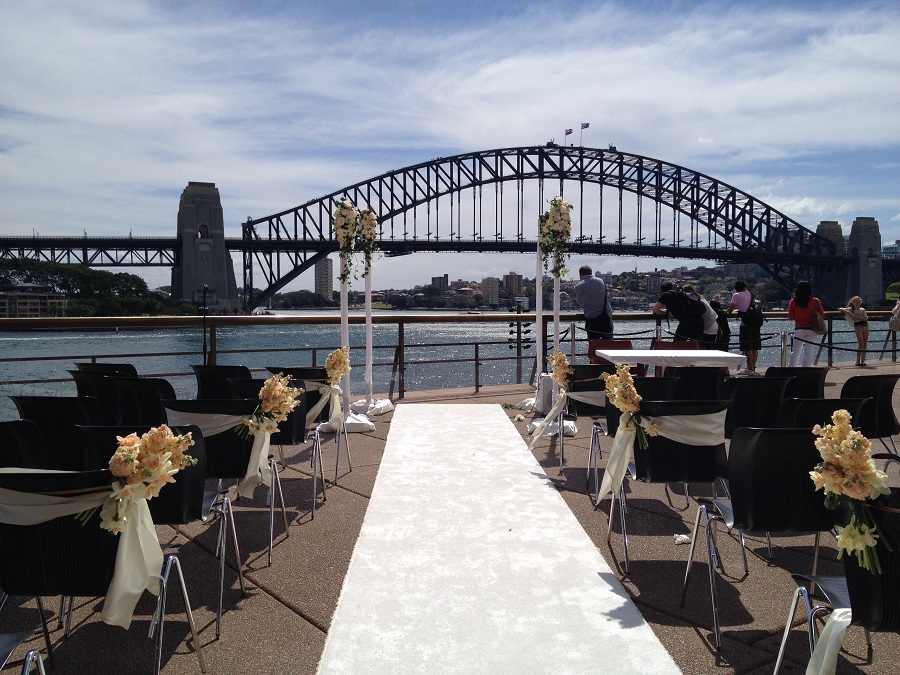 Deliver the "Wow" Factor
Your wedding day is one of the most memorable days of your life. You want the perfect atmosphere for your venue that reflects how important this day is for you. With our range of stunning and stylish carpets, you will get the "wow" factor for your wedding day. Want your guests to be treated like VIPs? AU Carpet aisle runners can make anyone feel like a million bucks.
Worried that your venue's flooring is drab and will ruin the photos? We will gladly cover up dull old floors and outdated, ratty rugs with our high-quality carpets. Your wedding will have that perfect party atmosphere with the right aesthetics, and our carpets and other products such as bollards, ropes, artificial turf, and fabric media walls will deliver the ambiance and mood you want for your special day.
Tailored to Your Tastes
Everyone wants their wedding reception to reflect their personal tastes and style. Most of our clientele have a predetermined theme for their wedding ceremony. We offer a range of different products, colours, and textures that can be tailored to your tastes and our carpets will be sure to complement your chosen theme and your wedding decor. Some of our most popular AU Carpet hire products include:
A red carpet is a stylish and popular choice for many different wedding themes. Red carpet looks very modern in photographs and gives your wedding a high-class feel.
White carpet is perfect for classic wedding themes and looks excellent for beach weddings and outdoor wedding receptions alike.
At AU Carpet, we also have chair covers and carpet aisle runners, too. Our carpets come in 20 different colors, and many different sizes and shapes that will be sure to suit your specific needs.
For photographs, we can create a custom-made fabric media wall for your wedding that will be perfect for creating cherished memories of your special day. We arrange the fabric artwork print, assemble the framework onsite, and will also pack it up after the day is done. Media walls are great for creating fun, cherished memories and photos.
Options for Any Budget
Our carpet hire will cater to your needs, and we are happy to take on any wedding reception, big or small. If you need an entrance way, a walkway, a runner, or need to cover up old flooring in your chosen venue, we can help. Our services can be tailored for your budget, and we're experienced working with a variety of sites.
Are you ready to add that "wow" factor to your wedding decor? Please get in touch with AU Carpet today. We'll happily discuss your needs and give you the wedding ceremony you've dreamed about with our stylish and luxurious carpets and wedding decor.